The perfect getaway
Conveniently located in historical downtown of West Palm Beach. Near the downtown CityPlace, Convention Center, The Breakers Hotel, and the Beaches of West Palm.
Rates:
Peak
$150/night [3 night mini]
$800/week
$3000/month
Off-Peak
$100/night [3 night mini]
$600/week
$2000/month
Style:
Type: Cottage
Sleeps: 3
Style: Loft / Studio
Size: 400 sq ft
Kitchen: Full
Bathroom: Tub / Shower
Pleasantries:
Private entry
Private yard
Xxxxx
Xxxxx
Xxxxx
Xxxxx
Xxxxx
Xxxxx
Amenities:
Air Conditioning
Clothes Dryer
Hair Dryer
Heating
Internet
Iron & Board
Linens Provided
Living Room
Parking
Towels Provided
Washing Machine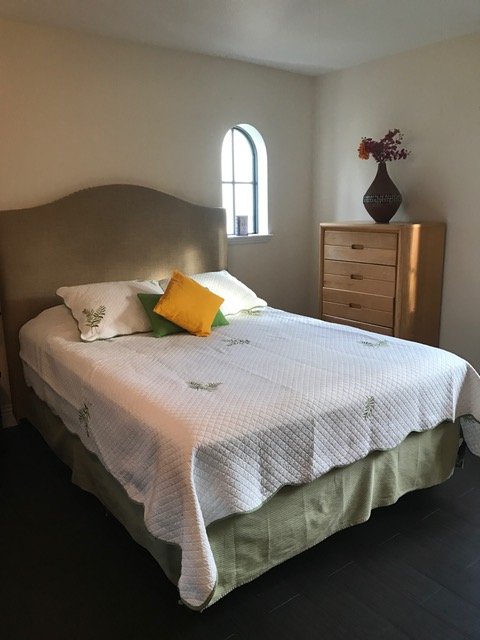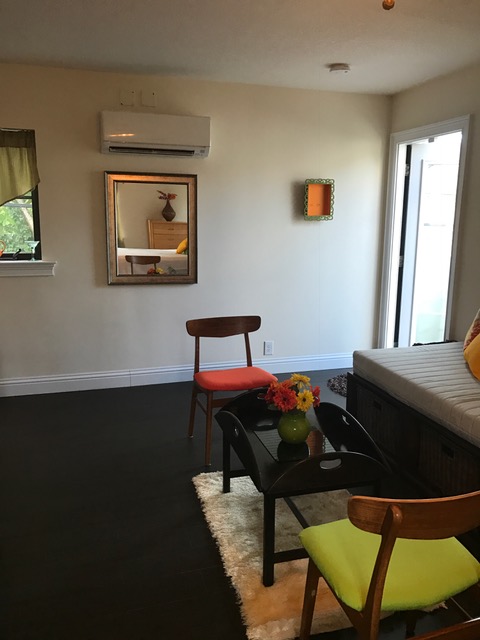 "I would LOVE to stay here again, and will if it isn't occupied"
I am reluctant to write a review because I'd love to keep this place as my personal secret. Once word gets out about this place, it'll be so difficult to get a reservation. I stayed here while doing an art show at the Palm Beach Convention Center and have spent lots of money in area hotels before discovering this place. It was exceptionally convenient for me and I had a really good time. It was everything I could ask for and much more. It has a good shower, is in a very quiet area, is located in a safe neighborhood, and has good and private parking. The owners were warm and friendly but also left me to enjoy my privacy. In reality, the only thing I could even think of that might have made my stay better is a few clothes hangers in the closet--really? That's the only thing? Yes, it's true.
— Gino M.
Lovely Cottage in the heart of West Palm Beach!
" We had a great time staying in this lovely Mother In Law Suite. Very spacious, comfortable, nice decorated, everything looks brand new and very well decorated. We had everything we needed. The location is prime and in a nice neighborhood close to all the amenities. Highly recommended!!! "
— Greta C.
Best holiday I have had in years
" What made this holiday so very very special is that I was staying in this beautiful studio apartment in old town West Palm beach. My studio was a happy space with lots of windows, clean, beautiful decorated, very cozy, what a lucky find. My host Cynthia and her husband were wonderful to me, feel like I have made new friends, they couldn't of made my time more perfect. I was allowed to use her bike, and its a beautiful biking area, I would recommend anyone to stay here, and you will be a winner. Cynthia supplied great discounts booklets, I truly feel she puts 150% energy into looking after everyone. Thank you both. "
— Shuki B.
Your vacation getaway is waiting.
Want privacy, visit Coco Avila, The Loft.